About Online Lessons
Marblehead School of Music now offering online music lessons. Even though we can't meet face-to-face, we can still provide an awesome musical experience remotely.
Email manager@marbleheadmusic.com for more information.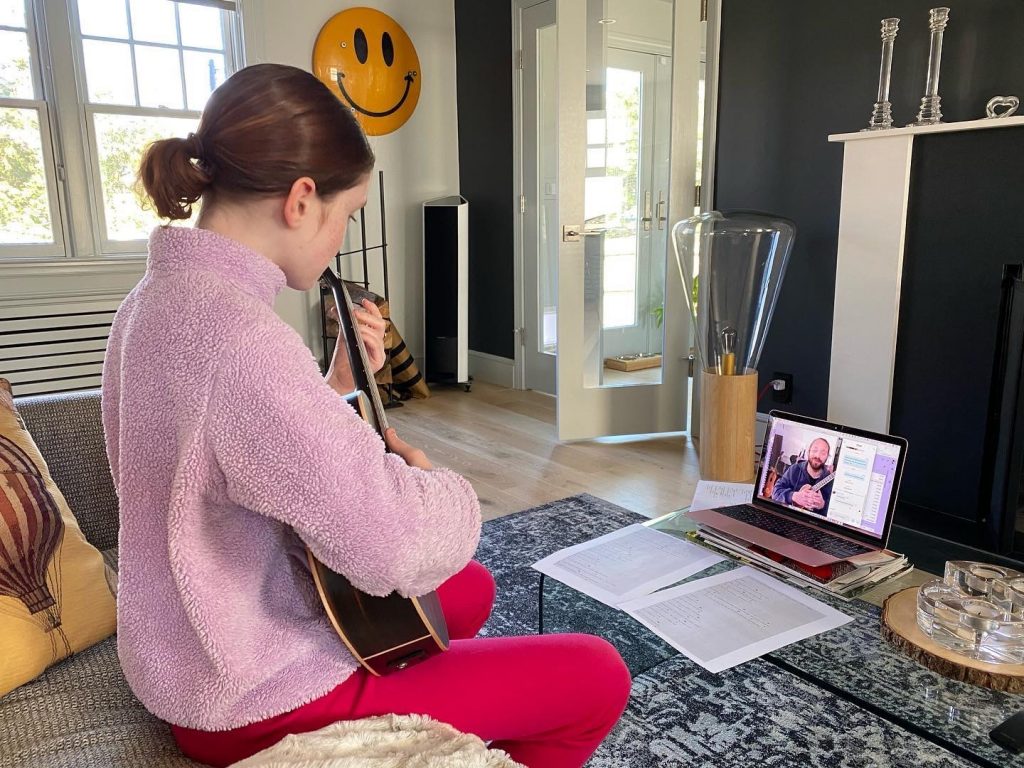 Scheduling
The MSOM manager will arrange all scheduling and notifications. Teachers are not able change or modify schedules.
You will be billed for any scheduled lessons
The instructor will attempt to contact you only at your scheduled time
If there is a connection or equipment problem, we will reschedule.
How To Download and Use Skype
The platform we are currently using is Skype. You will need a Skype account to participate. Setup instructions are provided below.
Studio Setup
You will need a quiet, comfortable place with access to your instrument, music and video-conferencing device to do your lessons. Make sure it's nice and bright.