Voice, Music Theory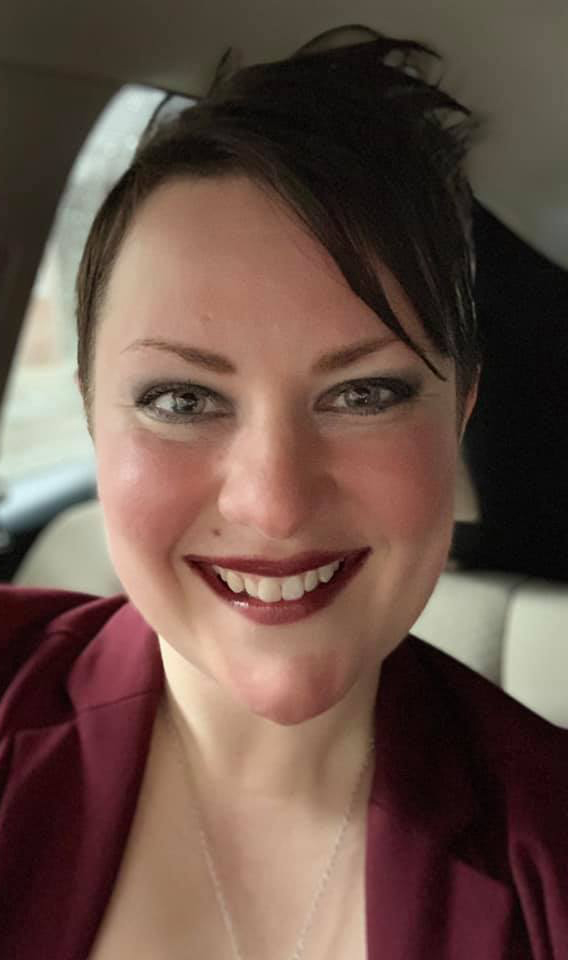 Nicole EnRose is an award-winning mezzo-soprano who has studied voice extensively under internationally acclaimed classical and Met Opera vocalists, utilizing the Italian Bel Canto technique, the same technique employed by Luciano Pavarotti throughout his career. Nicole proudly shares her Alma mater with Met Opera star and vocalist Renee Fleming, Stephanie Blythe and Broadway sensation Lisa Vroman, amongst others.
A graduate from NY's esteemed Crane School of Music and earning a BM in Vocal performance, Vocal pedagogy, and Music education, Nicole EnRose is a performer, music educator and choral conductor. She has earned some of the highest accolades from the National Association of Teachers of Singing, including a 2nd place finish at the organization's competition for voice majors across the country, singing in English, Italian, French, and German. She also holds a Master's Degree from Marylhurst Univeristy.
Through private vocal instruction, Nicole has worked meticulously with aspiring vocal majors to prepare them for college auditions for schools such as the Berklee College of Music, the Crane School of Music, NYU, and Eastman School of Music. Nicole's hands on approach, developed technique, and advanced knowledge of the physiology involved in training female and male voices, students are coached to be powerful singers in virtually any genre while building on the strength of the voice in each session. To date, every student that has applied for college admissions under Nicole's direction has gained acceptance into their respective music program.
As a vocal music educator in one of the largest districts in the NY public school system, Nicole directed a number of large-scale and select choirs from ages 5-18. In addition, she prepared individual students for state-wide vocal competitions—many of whom landed spots in elite level choirs and ensembles at county and state levels, which often required audition repertoire in English, French, German, and Italian. Performing in several musicals and always securing a lead role herself, Nicole has also co-directed a number of elementary and high school musicals such as Joseph and the Amazing Technicolor Dream Coat, Hello Dolly, Bye Bye Birdie, Cinderella, and Rent.
Nicole is an active vocalist throughout New England, performing for hundreds of people each year at her annual solo Holiday concerts held at Salem's Old Town Hall, which sells out each year and always leads to multiple standing ovations. Back by popular demand time after time is Leonard Cohen's Hallelujah of which her rendition has been lauded by countless audience members, including State Rep. Paul Tucker who called Nicole's performance spell-binding. Nicole has performed for a number of events such as naturalization ceremonies at the House of Seven Gables, weddings, funerals, and a variety of cultural events throughout NY and New England. In collaboration with the city of Salem and at the city's request, Nicole has also brought her jaw dropping talent to the seniors at the Salem Community Life Center to celebrate the Holiday Season.
Nicole firmly believes that nearly anyone can learn to sing. As a matter of fact, her private instruction students have ranged from 7 years old to 70 and counting!
Passionate about vocal pedagogy and modeling Bel Canto technique to her students, Nicole also believes it is critically important for vocal coaches to understand the intricacies of how to teach voice effectively to ensure ongoing student progress—a concept taught to her at the Crane School of Music, one of the top Music Education programs in the country. She regularly incorporates sight singing, solfege and music theory into lessons to help create a well-rounded vocalist, and depending on student needs.
With classical music being the basis of all music, the Italian Bel Canto technique will serve singers well who wish to learn to sing not only classical, but nearly any other vocal music genre too—musical theater, rock, jazz, pop, and more.