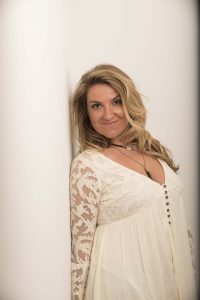 Voice
Megan Wolf is a singer-songwriter most known for her powerhouse vocals and commanding stage presence. From a young age Megan knew she wanted to be a performer and started her training in local musical theater groups and church chorus. By the time she was 18 Megan was leading her own rock and roll band and
gaining the reputation of a fierce performer covering such legends as Heart and Led Zeppelin all over the North Shore. After Megan had graduated from Emerson College with a B.S. in Communication, she had become intrigued by soul, funk, and R&B music and began studying such talents as Aretha Franklin, Etta James, Amy Winehouse, and Erykah Badu.
As an advocate of musical education for young people, Megan recently produced and recorded her debut all original solo album "That Girl" that featured vocals from local youth. Providing opportunities for young aspiring artists is an area that
Megan is active through lessons, music as a healing force, and live performances.
Megan also teaches yoga and incorporates many of the breathing principles of the practice into her teaching lessons to establish lung capacity and vocal endurance. These exercises not only result in greater vocal range and control but also contribute to overall vocal confidence.