Trumpet, Trombone, Saxophone, Clarinet, Percussion, Flute, Violin, Viola, Cello

Anthony has a passion for music education, and music performing.  He is known not only as a performer but an entertainer. He has both a Bachelor's Degree and Masters Degree from Umass Lowell with Music Performance and Music Education.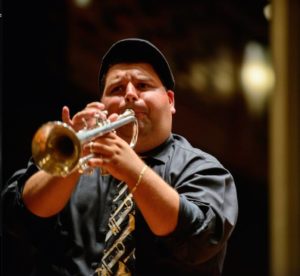 Anthony has studied Classical and Jazz from some of of New England's finest performers and educators.  He frequently performs in both the classical and contemporary genres in many different ensembles such as Cape Ann Big Band, Jambalaya Horns, Hot Tamale Brass Band and North Shores newest vocal ensemble, Zing! Boston.  He was also a featured musician with the North Shore Philharmonic, Metropolitan Wind Symphony, and Charles River Wind Ensemble.
Anthony has been a music educator teaching privately for 10 years with students ranging from beginners to adults.  He has working in school systems such as Lowell, North Andover, Tyngsborough and Somerville. Anthony focuses on technique, musicianship, and fundamentals in his private lessons.  He also focuses on a wide variety of musical genres and styles.
Currently, he is the Middle/Elementary Band Director for the Medford Public Schools.  He also resides in Gloucester with his wife Emily, who is a well respected Music Therapist in the North Shore.