Guitar, Bass, Piano, Drums, Synthesizer
Matthew is a multi-instrumentalist, songwriter, film scorer, and electronic music producer.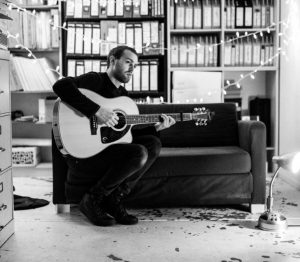 He graduated from Berklee College of Music in 2014 with a B.A. in Contemporary Writing and Production with a focus on guitar performance. At Berklee he honed his practice in the styles of rock, folk, pop, and blues guitar while also gaining experience as an ensemble leader.
He is best known for the work he has done with his alternative rock band, Animal Flag. Since 2015 they have been writing, recording, rehearsing, and touring throughout the entire continental United States and Canada playing at venues like The House of Blues, Paradise Rock Club, and many more. Animal Flag was recently nominated for 3 awards at the 2017 Boston Music Awards and took home the honor for "Rock Artist of The Year."
"I like to create an environment where the student feels comfortable to explore their artistic whims while also teaching them quality techniques and skills to guide them along their journey. The world of music and self-expression is vast and wonderful. I want to help my students discover that!"