Guitar, Bass, Upright, Production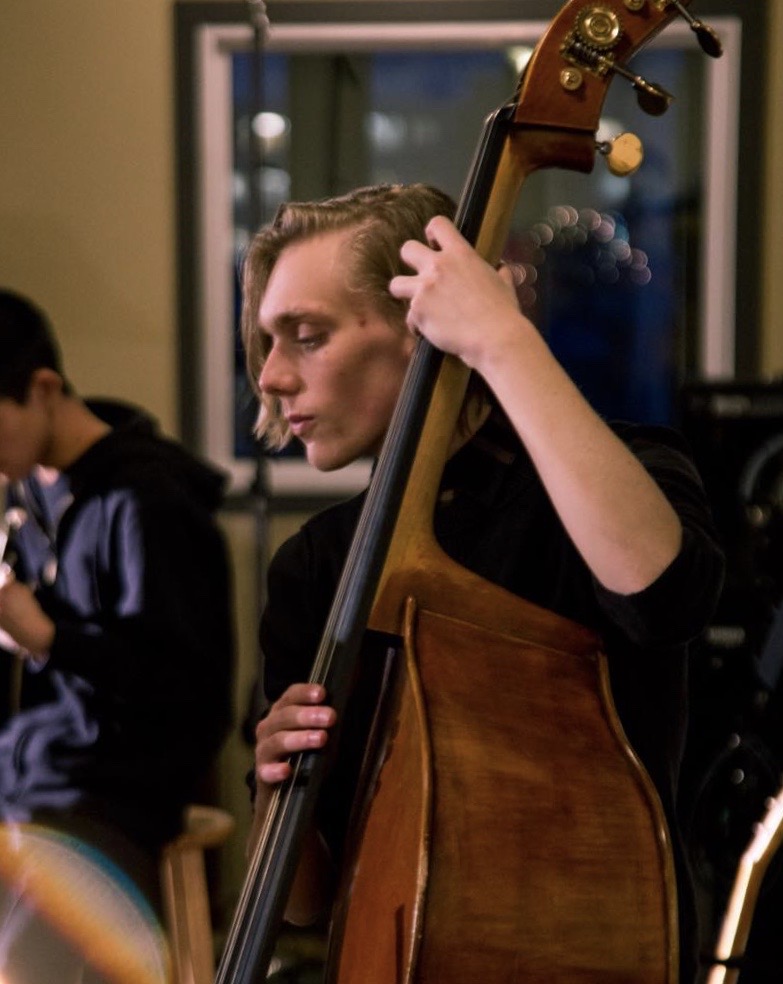 Chris James is a music producer, guitar and bass player based out of the north shore. He began his musical career at he young age of 11, playing guitar with jazz, rock and fusion bands in middle school. In high school, his passion would lead him to study at New England conservatory prep program, studying jazz music and both electric and upright basses with Current Berklee Faculty David Zoffer and Rick Mclaughlin (Ron Carter), including a masterclass with Dave Holland. It was during this time he began to start his career, not only in recording and performing, but also teaching, in the form of private guitar lessons with elementary to middle school aged kids. While in high school, with little experience with software, he composed on, recorded and produced a full-length jazz album with The Giving Trio, whom he had been performing with in many places around the greater boston area, most notably Governor Charlie Baker's inaugural ball.
After graduating from high school and with all 4 certificates from the NEC prep program, he continued his studies at Berklee College of Music, receiving his degree in Contemporary Writing and Production in three years, with honors. During this time, he studied upright bass with faculty Barry Smith, Whit Browne (Ray Brown), and had sectional orchestral lessons with Susan Hagan. He studied composition, songwriting, and production with Kurt Biederwolf, Lee Abe, Ady Cohen, and Simone Scazzochio. He also continued to play guitar and bass in several bands, pit orchestras, orchestras, and recording sessions, recording with artists such as He and He, Aaron Decker, and Crystalarium. As a producer and engineer, he self recorded, mixed, and produced a free jazz album with a trio under the name "The Rink" and the band Voting Yes's debut single, "Tomato Juice." Chris was also a peer trainer, a student employee who trained students on how to use music software such as logic, reason, pro tools, finale, and more. Since graduating, Chris has been performing around the North Shore as a bass player with artists such as Catherine Roche, Caroline Gray, Christian Vegh, Voting Yes, and Crystalarium. He also acted as a mastering engineer for Jessie Wren Putnam's debut self titled EP.
With deeps roots in the jazz idiom and vast experience as a contemporary musician and producer/composer, Chris's teaching style is about exploring the vast interests of any student, engaging them with what excites them, while providing the proper technical and theoretical foundation for them to pursue those interests. He believes in the importance of goal setting when sorting through interests, while staying conscious of the student's level.